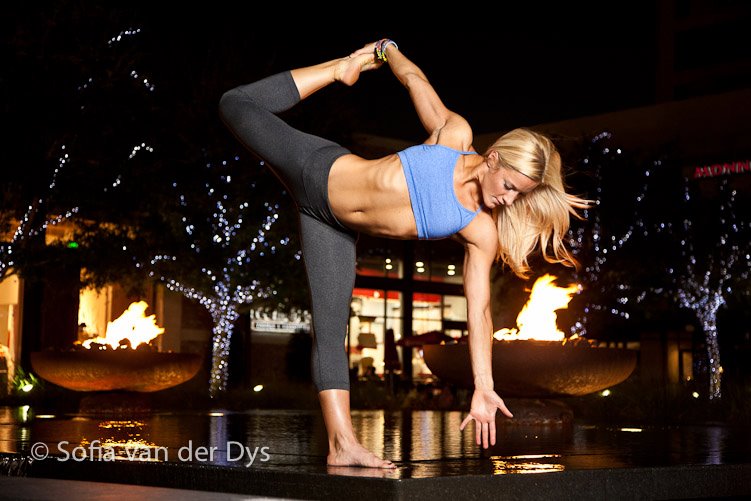 Katalin "Kat" Axmann, is the founder of Kat's Yoga Lab, an online-based private practice dedicated to healthfully and successfully guiding clients to their optimal nutrition, weight, and overall wellness. She is internationally recognized for her individualized, lifestyle-focused approach, which integrates realistic food plans, smart eating habits, active living, and mental wellness. Through encouragement, education, and the right guidance, Kat Axmann believes that anyone can achieve their wellness goals while still enjoying the foods and lifestyle they crave.
In addition to her private practice, Kat Axmann consults with a range of Fortune 500 companies, educational organizations, hospitals and renowned fitness and wellness centers. Clients have included Whole Foods Market, VEGA, Lululemon Athletica, The Houstonian Club & Spa, Omni Houston Hotels, Hilton Hotels, BP Oil, OneSubsea, GE Energy, and Houston Health Behavioral Hospital, Behavioral Hospital of Bellaire. As a health and fitness professional, she has been taped to create signature workshops and class formats, detox meal plans, and various fitness program designs. She is also a referral resource for  other members of the health and fitness community.
Kat is a yogini of The Kriya Lineage, and is thankful to the yoga teachers who have influenced her journey towards the path of liberation, and to her parents, from whom she is eternally grateful for the blessed gift of Life.
Discover
How does KAT'S YOGA LAB work?
Kat Axmann started off slowly.  She has taken time to learn every little single details of nutrition, fitness and wellness. She has been  molding knowledge into experience, making one change at a time, and gradually, over ten years.   She loves juices, her home- made almond milk, and raw desserts.  Moreover, she eats ingredients that are naturally provided by Earth, uses seasonal produce as much as possible, and loves to share food with people she loves.   She does not like to follow any fad diet – she has just figured out what works best for her.  All of the well-being advice she shares is based on her own wellness habits.  However, when working with clients, she listens to their needs and what they want to accomplish; she learns how they live, discovers what's really important to them, and then working together, helps to create the right nutritional approach for them, a diet that's personal and unique, based on their goals and lifestyle.
---
---
Katalin Axmann's QUALIFICATIONS
Emory University, The Addicted Brain Course
The University of North Carolina at Chapel Hill, Positive Psychology Course
California University of Pennsylvania, M.S., Health Science & Health Promotion
Szent Istvan University, B.A., M.S., Environmental Engineering
Temple of Kriya Yoga, Hatha Yoga Certification
Cura Yoga, 200h Vinyasa Yoga Certification
A.F.P.A., Certified Nutrition & Wellness Consultant
N.A.S.E., Certified Specialist in Speed and Explosion for Sports Competition
N.A.S.M., Certified Personal Trainer
Fix a broken diet by identifying food intolerances and nutrient deficiencies.  My carefully sourced lab uses a single sample of your hair.
All of my nutrition services are handfully crafted especially for you. Nutritional wellness coaching, detox/cleanse, elimination diet plan, corporate wellness classes/workshops, nutritionist in your handbag.
My meditations allow you to tune into the body's needs and be thoughtful about how you nourish yourself. By listening to my guided meditations, you will learn how to fully appreciate food's flavors and textures, be in the moment,  and how to open yourself up to a deeper level of relaxation.  Download any of my meditation tracks and experience overall rejuvenation!
PASSION
The power of well being is my passion. I love working with clients and helping them get into better, more fulfilling habits with the health & fitness choices they make.  I hope to help others discover and celebrate vitality- nutrition, fitness and relaxation programs that is accessible, easy to do and blows the mind away! I aim to motivate people to adopt a healthier way of living that becomes a natural habit of life, not a short-term commitment. – Katalin Axmann